The Weekly Scoop: September 25, 2019
| | |
| --- | --- |
| Author | |
| Date Added | |
| Automatically create summary | |
| Summary | |
The Weekly Scoop
25 Elul 5779     September 25, 2019
Shabbat Nitzavim
Friday, September 27th
Kabbalat Shabbat: 6:00pm
Candle Lighting: 6:51pm

Saturday, September 28th
Danish & D'rash: 9:00am
Shabbat Morning Services: 9:30pm
Shabbat Ends: 7:58pm
Free Childcare During High Holiday Services
Childcare is available for children toddler through kindergarten
 
Advanced registration is required for all children in childcare to 
ensure a safe ratio of babysitters to children.
Contact the office to reserve a spot!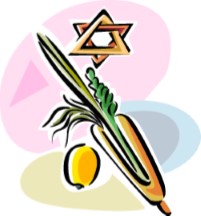 LULAV & ETROG SET FOR SUKKOT
Bring the enjoyment of Sukkot into your home! 
It is a mitzvah to own a Lulav & Etrog set during the holiday.
 
Please complete the form on page 10 of the High Holidays Book and return it
to the synagogue or contact the office at 843-571-3264 
by Friday, September 27th.
Standard Set $35.00
SAVE-THE-DATE
Fall Congregation Meeting
Sunday, October 13th
10:15AM-Noon
 
Please plan to attend our Congregation Meeting. As is our tradition, you will get important updates on synagogue finances, programs and religious school. Also, we look forward to sharing the plans for the kitchen renovation.
 
The agenda for the meeting will include a focus group where we will invite your thoughts on the critical question " What should we be looking for in a new rabbi?" Your perspective will help frame our search. While no one person defines who we are as a congregation, I think we all agree that the selection of a new rabbi is one of the most important decisions we have before us. Please make your voice heard.
Wednesday, September 25th
Minyan: 7:15AM & 5:30PM
Morning Mo(she)-8:00AM

Thursday, September 26th
Minyan-7:15AM & 5:30PM

Friday, September 27th
Minyan-7:15AM
Kabbalat Shabbat -6:00PM
COSY 4th Friday
 
Saturday, September 28th
Danish & D'rash-9:00AM
Shabbat Services-9:30AM

Sunday, September 29th
Erev Rosh Hashanah
Minyan -9:00AM 
Religious School-9:00AM-12:30PM
Kesher-10:30AM-12:30PM
Minha/Ma'ariv-6:45PM

Monday, September 30th
1st Day of Rosh Hashanah
Office Closed
Services-9:00AM
Tashlich-5:45PM
Minha/Ma'ariv-6:45PM

Tuesday, October 1st
2nd Day of Rosh Hashanah
Office Closed
Services-9:00AM
Minha-5:30PM

High Holiday Honors
Opening the ark or reading a prayer during the 
High Holidays can add a personal,spiritual
dimension to your worship experience.
 
What a lovely way to honor 
your spouse, children or grandchildren!
 
English and Hebrew readings are available.
Honors are available for as little as $36.00

 To purchase an honor, please contact:
 Mike Engel, 843-556-2110 or 
Mitch Gilbert, 843-769-5457
Sign up to usher during the High Holidays
This year the Erev of Rosh Hashanah is Sunday September 29th with the first two days of Rosh Hashanah being Monday September 30th and Tuesday October 1st. Erev of Yom Kippur is Tuesday October 8th and Yom Kippur is Wednesday October 9th. With out your support services would be chaotic. 

Click Here to sign up online and thank you in advance. If you have any questions please contact me at 843-452-4429 or email
charlesal.richards@outlook.com
 
Thank you,
Charles Richards
Usher Committee Chair

TASHLICH
 The symbolic casting off of sins, will take place on Monday, September 30th, 
the first day of Rosh Hashanah, at 5:45PM at Northbridge Park.
 
Bring your own bread for a brief ritual of songs and readings, followed by throwing our bread into the water to symbolically dispose of our sins, calling upon God to cast our sins to the depth of the waters.

 At the conclusion of Tashlich,refreshments will be served back at the Synagogue, followed by Minha and Ma'ariv at 6:45PM.

We need you at minyan!
Morning Minyan Schedule:  Mon-Fri 7:15a, Sundays 9:00a, Rosh Hodesh & Hol HaMoed 7:00a
Afternoon Minyan Schedule:  Mon-Thurs 5:30p
Synagogue Emanu-El
5 Windsor Drive
Charleston, SC 29407
(843) 571-3264  emanu-el@emanu-el.com
Thu, January 23 2020 26 Tevet 5780