The Weekly Scoop: July 31, 2019
| | |
| --- | --- |
| Author | |
| Date Added | |
| Automatically create summary | |
| Summary | |
The Weekly Scoop
28 Tammuz 5779     July 31,2019
Shabbat Matot-Masei
Friday, August 2nd
Kabbalat Shabbat: 6:00pm
Candle Lighting: 7:59pm

Saturday, August 3rd
Danish & D'rash: 9:00am
Shabbat Morning Services: 9:30pm
Shabbat Ends: 9:06pm

Double Your Donation. Double Your Impact
 
When you enter our synagogue atrium, you are met by our COSY wall. It chronicles years of recognition that our young people and USY group, COSY, have received. Daphne Hubara has been the inspiration to our student and youth programs. Whether "4th Friday," The Kesher visit to the Holocaust Museum, the southern civil rights tour or convention participation, our young people have formed friendships and connections to Judaism that will last a lifetime.
 
As we announced in the July Scroll, Mindy Seltzer and Bob Lovinger have generously established a new fund, the Norton Seltzer-Sophie Lovinger Student Activities Fund. This fund will help ensure that our successful youth and student activities continue and grow across all age groups.
 
Breaking news! An anonymous donor was so impressed by the goals of this fund that they have volunteered to match the first $3,000 that congregants donate to this new fund.
 
Double your donation. Double the impact. Remember or honor someone today by donating to the Norton Seltzer-Sophie Lovinger Activities Fund. 
 
Donate online by clicking HERE or 
email the office at emanu-el@emanu-el.com  or call (843) 571-3264.
 
Make sure our young people's "ruach" lives on!   
Order a Yahrzeit Plaque for your loved one to be
unveiled during the High Holiday Days
Contact Leah in the office at 843-571-3264.
 
Deadline Friday, August 2nd!
Cost $300.00
Thank you to all who participated in our 
8th Annual Blood Drive! 

We collected 17 pints of blood on a goal of 15! 
You all helped us save up to 51 lives!
Wednesday,July 31st
Minyan: 5:30PM

Thursday, August 1st
Minyan-7:15AM & 5:30PM
Adult Education with Dr. Kogan-7:00PM

Friday, August 2nd
Rosh Hodesh
Minyan-7:00AM
Kabbalat Shabbat-6:00PM
 
Saturday, August 3rd
Danish & D'rash-9:00AM
Shabbat Services-9:30AM

Sunday, August 4th
Services-9:00AM 

Monday, August 5th
Minyan-7:15AM & 5:30PM

Tuesday, August 6th
Minyan-7:15AM & 5:30PM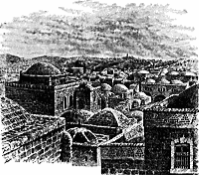 Tisha B'Av

The Mishnah in Ta-anit states that numerous tragic events are connected with the Ninth of Av. Foremost among them are the destructions of both the First Temple by the Babylonians in 586 BCE and the Second Temple by the Romans in 70 CE.  Later, other tragic events were also associated with this date - the expulsion of the Jews from England in 1290 as well as the expulsion from Spain in 1492.  Even after the 
re-establishment of the State of Israel, the Ninth of Av remains an important date to commemorate the sad moments of our history. The Rabbis said that this baseless hatred (sinat hinam in Hebrew) was the reason that the Second Temple in particular was destroyed.

We will come together this year for services on Saturday evening, August 10th, and Sunday morning and evening on August 11th to mark the events associated with this sad date. Central to these services will be the chanting of the book of Lamentations (Eikhah) and other readings that connect us to our history and our community.  
Saturday evening services will begin at 9:00PM in our Sanctuary. 
Those able to sit on the floor will be encouraged to do so. 
There will be chairs provided for those who need them. 
Sunday services will take place at 9:00AM and 8:00PM in the 
Steinberg Chapel. Tallit and Tefillin are not worn at the morning 
service but will be worn at evening services. Tisha B'Av is also a full fast day (sundown to sundown, like Yom Kippur). People for whom fasting is not possible for medical reasons or who must take medications are excused from the fast but hopefully will still attend services.

Join us for our youth service geared toward 
3rd-6th graders. We will celebrate
Shabbat with song, prayer, 
learning and games. 
Junior Jam will start at 11AM in the Chapel.  
August 17th

Please join Men's Club, Sisterhood, 
and the rabbi 

to open a portal to Jewish life for residents of area senior-living facilities. 
We need volunteers to accompany the rabbi for thefollowing dates and times:
The Palms at Mt Pleasant 
August 1st at 10:30AM

The Crossings in West Ashley 
August 15th 11:00AM

If you would like to participate, please contact Allan Benezra at
allanbenezra@gmail.com or 914-329-8336

Volunteers are also needed for friendly visits to the homebound.
If you would like to help contact Judy Hinman at 
Charleston Jewish Family Services 843-614-6497

Emanu-El is working with the rest of the Jewish community to donate specific toys to the Children's hospital here in Charleston. Please read the information below from our member, Laura Zucker. 
 
אומר מעט, ועושה הרבה 
 
I am on a summer mission and with the help of my community, I think it can be successful. I am asking for donations for certain items for the child life team at MUSC. There are always many needs at the hospital and with the new hospital coming, I know that there will be more bigger toy asks coming, but this is for the present time. Whatever you can donate is so greatly appreciated, for "we have not lived today until we have done something for someone who can never repay you."
Click HERE to donate.


We need you at minyan!
Morning Minyan Schedule:  Mon-Fri 7:15a, Sundays 9:00a, Rosh Hodesh & Hol HaMoed 7:00a
Afternoon Minyan Schedule:  Mon-Thurs 5:30p
Synagogue Emanu-El
5 Windsor Drive
Charleston, SC 29407
(843) 571-3264  emanu-el@emanu-el.com
Mon, December 9 2019 11 Kislev 5780